About Us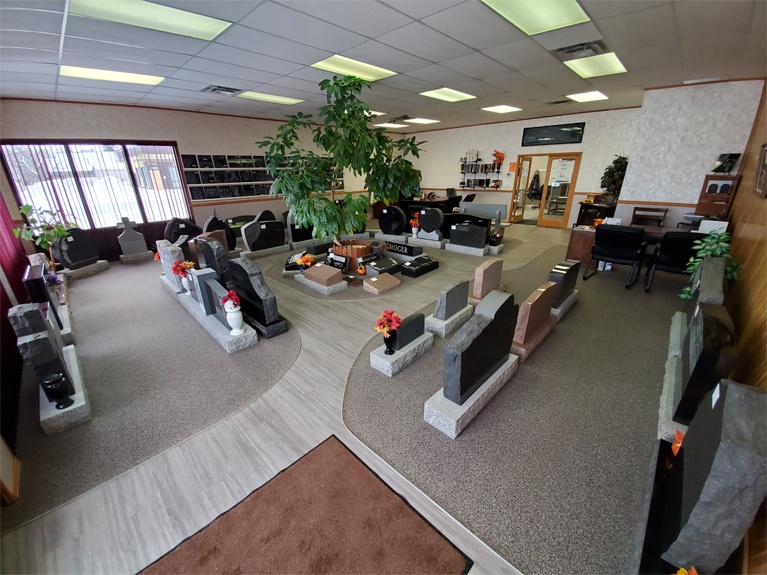 Creating memorials has been a family tradition for the Waldner family in the Peace Country since 1957 when Harold Waldner established Town & Country Memorials. In 1972, he changed the name to Peace Country Memorials. Over the years, he provided many years of timeless work in creating memorials for families in our area.
After Harold's passing in 1987, his son Hal took the helm and continued to successfully grow and operate our business until his untimely passing in 2009. Now managed by Hal's wife, Deb Waldner and their son Dayne Waldner, Peace Country Memorials continues to thrive as a family owned and operated business, celebrating our 51st Anniversary this year 2023.
We are located in Rycroft, Alberta, just 45 minutes North of Grande Prairie. We invite you to come see our showroom where we will be happy to answer your questions, offer suggestions and assist you in choosing a lasting memorial for your loved one. Should you find it more convenient, we have other displays throughout the Peace Country, or we could set up an appointment to meet with you at your residence.
Over the past 50 years, our family has worked very hard to create unique and beautiful memorials for Peace Country families. We look forward to helping you choose a memorial for your loved one, and in the process, we will treat you as we would a member of our own family.
Donation Program: Peace Country Memorials started a program in 1998 in which we make a donation to the cemetery for each memorial purchased for that cemetery. Since 1998, we have donated over $97,740 to cemeteries in the Peace Country. The donations come from Peace Country Memorials and our Memorial Counselors: Oliver's Funeral Home, Chapel of Memories, Marie Froese – La Crete, Reynars Funeral Home, Northwest Funeral Chapel, Beaverlodge Funeral Service, and Hamre's Funeral Chapel.
Thank you for considering Peace Country Memorials Ltd.
- The Waldner Family