Services
Installation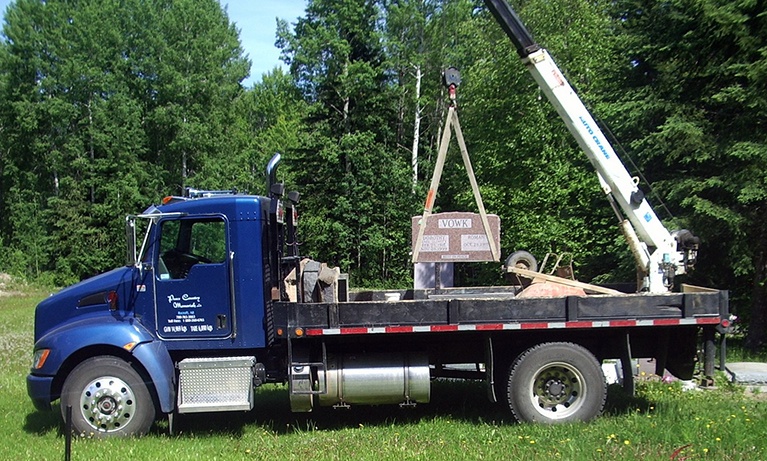 As long as permissible by your cemetery, we would be pleased to install your memorial for you. While many memorial companies install concrete foundations, we install a solid granite foundation for greater stability and long-term support. Because the foundation must be dug into the ground, installation of the headstone can only take place when the ground is dry and frost free. In the Peace Country, installations will typically be done between May and October.
---
Restoration
The weather in the Peace Country is not always kind. Many years of the outdoor elements can sometimes cause a certain degree of "weathering" to a memorial. We see this more frequently affect the lettering on sandblasted memorials. Regardless of what aspect of the memorial needs restoration, our experienced memorialists can restore it back to its former state.
Please note: the structural integrity of granite should not be affected by normal weather and is covered under our everlasting guarantee.
---
Repair
Infrequently, monuments may be in need of repair due to natural disasters or vandalism. If you find that your headstone requires repair, we can help you out. Our memorialists will treat your stone with the utmost attention and care.
---
Leveling
A monument may shift or tilt as the ground settles. We mitigate the chance of this happening by using a granite foundation which is much more durable than a concrete foundation. However, we have no control over the stability of the ground at the cemetery. If shifting occurs our installers can visit the site and correct the problem.
---
Added Inscriptions
Our installers will pick up the monument and bring it in to our shop where we will thoroughly clean the monument prior to engraving new lettering or designs. Once the new engraving is complete we will return the monument to the cemetery.